---
Online sales are temporarily suspended !!
Contact the seller in advance before paying for the order!
---
Beading Instructions For Bead Weaving.
An Ancient Craft Still Alive Today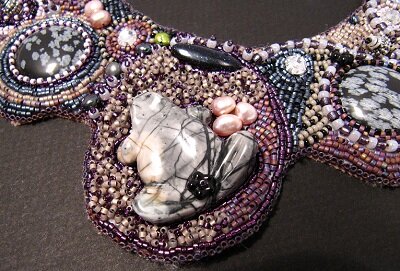 About the beading instructions:
Bead weaving is an ancient craft, done by people for thousands of years. Ancient methods are still used today to create amazing jewelry, all around the world. The beauty of beads woven together make us stunned and in awe.

Because man has been beading for so long, lots of different beading techniques have developed. But they all have one thing in common: They are hand made.

Each bead woven piece is made by hand with needle and thread, and they are all unique. Whether they all are made with love and devotion remains unknown, but today thousands of people enjoy the art of bead weaving. And unbelievably stunning and intricate jewelry are created in the homes of people devoted to this fantastic art of beading stitches.

In the following beading tutorials, you will find the basics of all the beading techniques, then the different variations within each category. I hope you will find them stimulating and that you can use them to create your own beautiful creations.

Some of the beading tutorials are combined with other jewelry techniques, and you will then find links to the other tutorial pages, so that you can follow the jewelry from beginning to end.


Enjoy!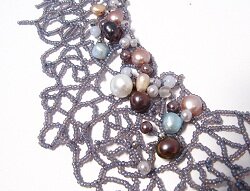 Square stitch:

Learn Square Stitch. The strongest of the beading techniques

Brick stitch

Three Ways to Start Brick Stitch

Brick Stitch. Continue to row 2

Rufflled Green Brick Stitch Bracelet

Peyote stitch


Peyote stitch - Easy Or Painstakingly Difficult?


Peyote Bracelet - Stitched With Amazing Delicas

Cat eye bracelet with sparkling crystals

Spectacular Snake Eye Ring

Beaded beads:

A Jelly fish bead in gunmetal and red

Right Angle Weave

Beautiful Riverstone Necklace And Earrings

Seed Bead Necklace In Lilac And Rose
Right Angle Weave, The Most Versatile Beading Stitch Of All

Cobalt Blue Elegance With Right Angle Weave

Useful information:

If you want to know more about seed beads, you can take a look here.


Return from Beading Instructions to Home page


Contribute with YOUR tutorial
My dream is to make this site the largest and best jewelry making site there is. Where you can find tutorials on every aspect of jewelry making, a real tutorial heaven for crafters around the world.

But, I need your help. Adding only my own tutorials will not give my visitors what they seek, so YOUR tutorial is very valuable not only for me, but for all the people visting this site. With your help, I may achieve my dream, to make this a true tutorial heaven.